Now that I have a juicer I was faced with a dilemma...
How was I going to afford all the fruits and veggies I needed to meet my juicing goals?
So I did a little research and found this: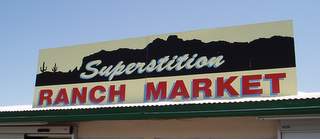 It boasted the cheapest priced produce in town, but it was a whopping TEN MILES from my house!!!
I was hesitant to make the drive! What if the prices/produce weren't as great as advertised??
BUT all the reviews on yelp made it seem like it may be worth the drive....
IT WAS! I bought all of this for NINE DOLLARS!!!!!!!!!!!
Carrots, Celery, Pineapple, Cucumber, Spinach, Oranges, Grapefruit, Apples & Strawberries!
Everything was SO CHEAP and there was a HUGE variety of fruits and veggies, some locally grown & some not!
$9 for a week of produce is a huge improvement from what I WAS paying for fruits and veggies!
Research local markets in your area and see how much $$ you can save on produce!!!
Some Juicing Recipes I am going to try:
If you want to see more possible recipes,
Follow me on Pinterest HERE!