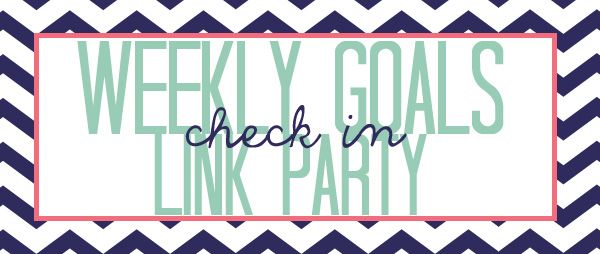 I'm totally LOVING this link party dedicated to setting goals for the week!
I've been needing some extra motivation these past few weeks now that my challenge is over!!
Start off everyday with Yoga!
After my first yoga class in a LONG time last week, I remembered how much I loved it! (I am also very unflexible right now)
So to get back my flexibility (which will supplement my crossfit)
I am going to do 20 mins daily!!!
I'm getting better at juicing - figuring out what flavors I like and what I don't like!
Also feeling how my body reacts to the juice!
So far I have found I felt GREAT when I juice right when I wake up, then eat a serving of nuts one and a half - two hours afterwards!
Goal 3: Be a better student....
I know, I know, this has NOTHING to do with my health/fitness goals....
But FINALS are next week and I need to spend less time thinking about healthy food/pinterest/crossfit & spend a tad bit more time studying...
(just this week) ;)